Hi, I'm Jackalz from the U.S. I'm a Barbarian and people call me Jack, Jackal, Jackalz, and the odd one out; "Jacky". I love helping people, and I use this wiki a lot. I noticed there was quite a few empty pages I could fix, and I'm here to do just that. You will find me on Horus, Alsius, and as I said, I'm a Barb, lvl 24 to be exact, and I love helping peeps. Apparently someone else had the name Jackalz on this site, It's not me. WWT is my favorite clan, aka Winged Wolf Tavern, Alsians should recognize the first 2 words. Need any help, ask me, and I WILL help out to make this a "full" wiki. Right now I am 3rd in command of a clan called White Out, as well as the bank holder of said clan.

Peece, WWT Jackalz 22:34, 5 April 2009 (UTC)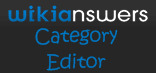 Community content is available under
CC-BY-SA
unless otherwise noted.