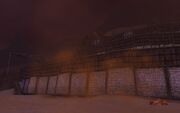 Meleketi is a town in the realm of Ignis. Like many settlements of Ignean design, the town has been built in the mountains. It features 3 massive levels connected by a series of stairways, however its passages are rather narrow, making navigation through the town somewhat confusing to newcomers. For being labelled a town, Meleketi is ironically quite a bustling place. It is without a doubt the Ignean inner realms largest trading center, and merchants have set up shop stalls all over the town. However being so far from the other settlements has left the town isolated from news of the war effort, and so most news (and rumors) are only carried in through travelling merchants.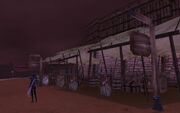 Quests
See also
Community content is available under
CC-BY-SA
unless otherwise noted.