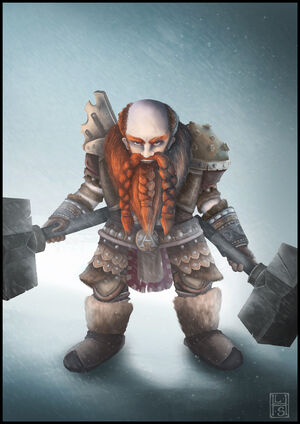 Dwarves were the last race to settle in Alsius, and have great affinity with mountains and stone. They come from another continent and sailed the seas to escape from Smirraz, a snake like creature who destroyed their home. Their lack of magical affinity prevents them from being mages, but they are formidable warriors and archers. After fighting a war with the human Nordos, the two peoples became sworn allies in the defense of Alsius.
Starting stats for the different classes Dwarves can play as are as follows:
Community content is available under
CC-BY-SA
unless otherwise noted.